Hollocombe Music Club
Live music locally in the heart of Devon.
Coming up next in...
The Music Room - Live!
September 14th 2018
Alex Kumar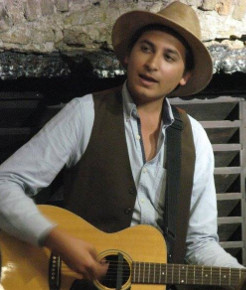 Back for a third time at the insistance of those who came to his performance last year, where he rose to a whole new level of excellence. Can he surpass himself again?
---
Venue: The Waie Inn, Zeal Monachorum, EX17 6DF
---
The Music Room is an activity of Hollocombe Music Club.
For further information about our forthcoming events, please add yourself to the Hollocombe Music Club mailing list.