Hollocombe Music Club
Live music locally in the heart of Devon.
Coming up next in...
The Music Room - Live!
Friday February 9th
Acoustic Blues with the Julian Piper Trio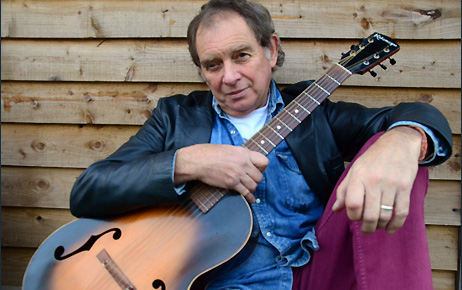 Since he first became entranced by the music of Lightning Hopkins on an album purchased in Woolworths for 12/6, Devon based guitarist Julian Piper has enjoyed a unique career playing the 'Devil's Music'... Read More
Also appearing will be:
Gareth Hedges
In the 1960's Gareth was inspired when he heard and subsequently met many of the great American blues and folk performers touring in the UK, even becoming the road manager for several of them... Read More
---
Venue: The Waie Inn, Zeal Monachorum, EX17 6DF
Donations: £6+ please (£3 under 18).
---
The Music Room is an activity of Hollocombe Music Club.
For further information about our forthcoming events, please add yourself to the Hollocombe Music Club mailing list.