Hollocombe Music Club
Friday June 10th
Jon Dyer and Alfie Gidley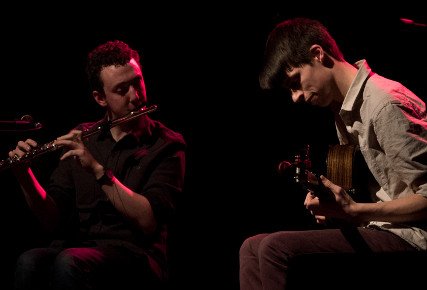 Jon and Alfie's repertoire is rooted in the celtic tradition but, with many original tunes by Alfie, a handful of English tunes and the odd Klezmer or Balkan melody, their performance will keep you entranced right up to the last note. The duo are not afraid to make their chosen material their own, intricately arranging tunes to fit the musical landscapes they create, bending tunes to fit new and often unpredictable time signatures and modes. Come prepared to travel on a veritable musical mystery tour.
There are some excellent recordings of them to listen to on bandcamp.
Also appearing will be:
Tim Budden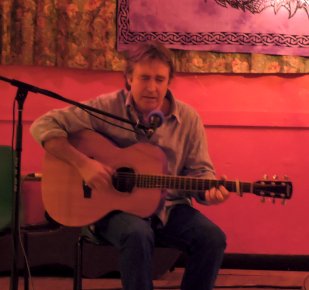 A folk singer, songwriter, and organic farmer, Tim sings songs about the glorious Devon countryside and the farming life he loves.
Tim previously performed at the HMC in December 2014 and February 2015. Back by popular demand.
In the CC. Doors open: 7:00pm Start: 7:30pm.
No Bar (bring your own refreshments). £Donations (£5+ please)
Hollocombe Music Club organises regular live music events in Winkleigh, North Devon featuring musicians from across the county.
For further information about our forthcoming events, including dates and times etc., please add yourself to the Hollocombe Music Club mailing list: