Hollocombe Music Club
Friday November 10th
The Strange and the Beautiful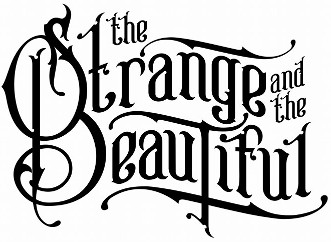 "The Strange and the Beautiful" - a West Devon-based seven piece band combining guitars, keyboard, bass, drums and cello with soulful vocals from Alice Louise. They were so well received by the audience at our 'Variety Night' back in February that we've invited them back to do a full set of their own. With a large band and, hopefully, a large audience, we've decided to hold this event in the excellent function room at the Waie Inn in Zeal Monochorum. There will be a bar of course and you can order food to eat either in the restaurant or in the function room, as you wish.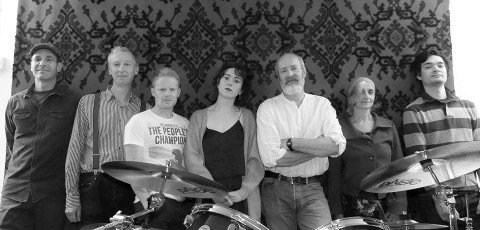 Here's just one of the comments received after their appearance in February:
Great evening of music last night, thank you very much. We enjoyed all of the talented artists but I have to admit that the Strange And The Beautiful was the act I wanted to see and they did not disappoint. There was nothing strange about them, their songs, their music and the fabulous singer were all beautiful. Hope you get them back sometime. Thanks once again for a great evening.
Also appearing will be:
The Boys from Melbourne Street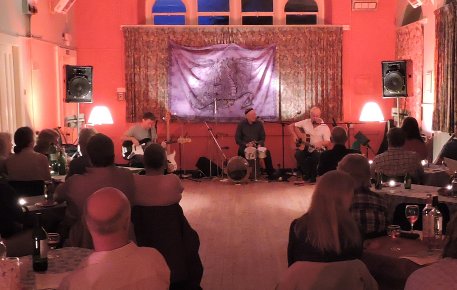 This popular trio are back with a few of their old favourites performed in their usual amiable style.
Colin Wilson (guitar and vocals)
Dave Eustace (percussion and vocals)
Keith Hunter (bass)
Also appearing will be:
Ligaya and Mini
Ligaya and Mini are two young musicians who are making quite a splash already. You will be impressed!
...and starting the whole evening off we have:
The Hollotones
Chris Knox on flute, Steve Symes on guitar, and Trevor Melhuish on bass.
---
Venue: The Waie Inn, Zeal Monochorum, EX17 6DF
7pm Doors to the function room open
7:30pm The Hollotones
8:00pm Ligaya and Mini
8:15pm Break
8:30pm The Boys from Melbourne Street
9:15pm Break
9:30pm The Strange and the Beautiful
10:30pm Finish
All times are approximate. You are welcome to arrive or leave at any point if you need to.
You can order food at the bar to eat in the restaurant at any time, or in the function room from 7pm.
Bar (so please don't bring your own drinks this time. Thank you.)
Entrance £6 (£3 under 18)
This will mark the end of our 4th year! Come and help us celebrate.
---
Hollocombe Music Club organises regular live music events in Winkleigh, North Devon featuring musicians from across the county.
For further information about our forthcoming events, including dates and times etc., please add yourself to the Hollocombe Music Club mailing list.