The Music Room - Live!
Friday October 13th
Jon Dyer and Alfie Gidley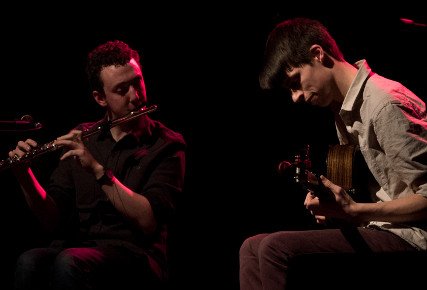 Jon and Alfie performed at our club in June last year and it was a delight to have them back again. A first-class and polished performance was given with energy, enthusiasm and humour.
Once again, Jon and Alfie were occasionally joined by Polly Meyrick on vocals and clarinet, providing a pleasant addition to their offering.
Also appearing was:
Annie McGee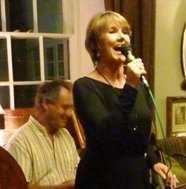 Annie was accompanied by James Goodwin on Guitar and Doug Kyle on Double Bass.
...and starting the whole evening off we had:
DragonFolk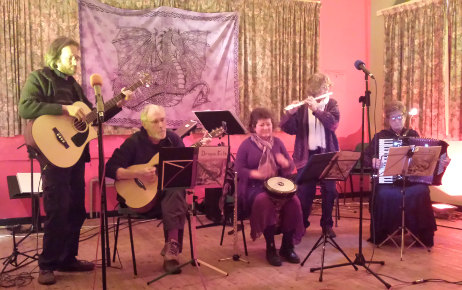 Hollocombe's DragonFolk are Wendy - accordion, Chris - flute, Jackie - flute and percussion, Steve - guitar, Trevor - bass.