The Music Room - Live!
Our event in October 2014 was headlined by
All Bar One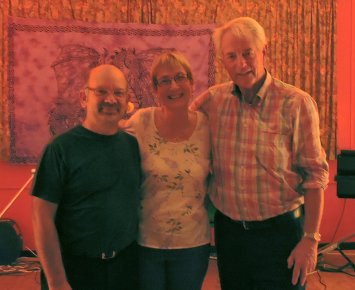 This lively trio from Okehampton played a varied range of music with a definite jazz feel. Something to do with the sax perhaps? The line-up features Adrian Tilley on electric bass and vocals, with Caroline Ash on guitar, vocals, and alto saxophone, and Nigel Wayne on tenor and soprano saxophones.
The range of musical styles was impressive. Here's a recording of one of their more soulful numbers, "To know him is to love him" by Phil Spector, with Caroline on Vocals:
All Bar One was supported by
Peter Shields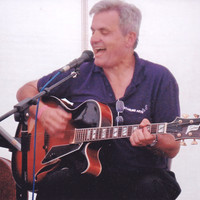 Peter was with us back in April as the vocalist/guitarist for 'Hot Club Du Square'. For this event, Peter performed a selection of pop and blues songs, one from each decade from the 1930s onwards, beginning with 'CC Rider':
...and as usual, one of Hollocombe's bands started the evening off. This time it was the turn of the HMC Band. Marcus (guitar and vocals), Nisheetha (vocals), Steve (guitar and mandolin), and Trevor (bass) brought us a short set of songs ranging from 'Dream catch me' to 'Just my imagination'.
Have a listen to Marcus singing 'Say Hello Wave Goodbye':
Find out more by joining our mailing list...