The Music Room - Live!
Friday November 9th 2018
All Bar One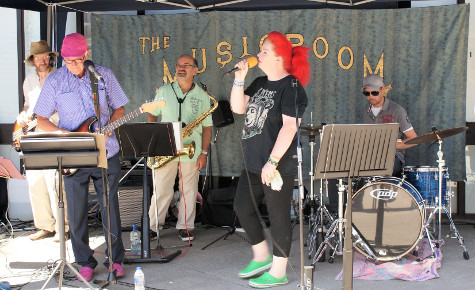 A 1st-class party band - just perfect for our 5th anniversary!
Sally Scarbrow - Vocals
Adrian Tilley - Guitar, Vocals and Keys
Nigel Wayne - Tenor Saxophone
Trevor Melhuish - Bass
Dan Marino - Drums
Also appearing were:
Panic Pete and the Roughbeats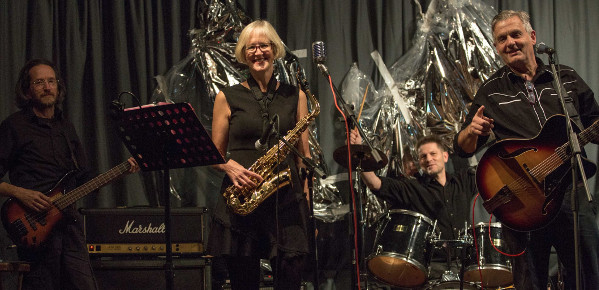 This 4-piece Rock 'n' Roll band perform some lesser known songs from the early years of the genre.
Peter Shields - Guitar & Vocals
Catherine Back - Alto Saxophone and Vocals
Trevor Melhuish - Bass
Howard Gayton - Drums and Vocals
...and starting the whole evening off we had:
The Electroleles

Brilliant musicianship and tight harmonies from a local trio who are very much in demand.
David Shipway - Guitars & Vocals
Nathan Taylor-Platts - Guitars & Vocals
Doug Lander - Bass
---
Venue: The Waie Inn, Zeal Monachorum, EX17 6DF
Take a look further ahead for more great live music events from The Music Room.
---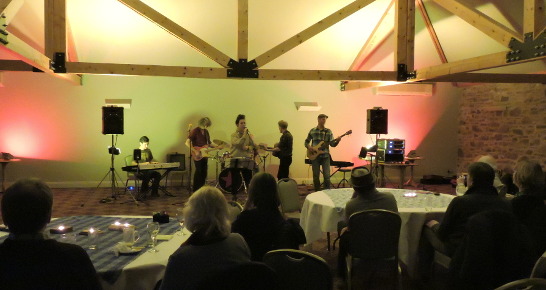 'The Music Room' is Hollocombe Music Club's movable live music venue featuring top quality musicians from across Devon. These events are on the 2nd Friday of most months, usually in The Waie Inn in Zeal Monachorum but sometimes in other venues. Details of forthcoming events are given above and elsewhere on this site, but to be sure you know what's happening when and where, please sign up for our email newsletter.