The Music Room - Live!
Our November 2015 event was headlined by
4 Parts Blue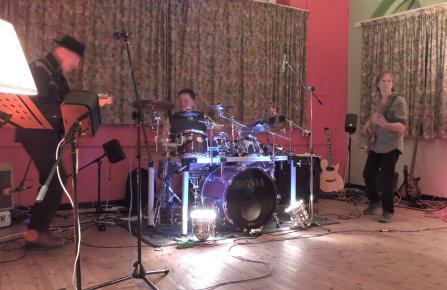 4 Parts Blue brought us a wealth of standard blues classics that got the feet tapping from the first note. It wasn't long before quite a few in the audience just couldn't stay still any longer and got up to dance. An irresistable, polished performance from all three members of the band who together romped their way through two highly entertaining sets which had all the hallmarks of a tightly knit, highly experienced trio.
Here are a couple of recordings made at the event:
Supporting 4 Parts Blue was:
Tansy Rice & James Goodwin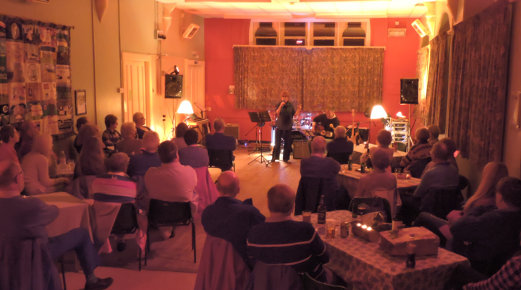 Tansy is an amazing jazz singer. Wherever she performs, she goes down a storm, and her performance here was no exception. Superb vocals from Tansy and virtuoso guitar backing from James Goodwin. Fantastic. Hear what I mean:
...and starting the evening's entertainment we had a short set from:
The HMC Band
Nisheetha Thornycroft (vocals), Steve Symes (guitar), Chris Knox (Keyboard), and Trevor Melhuish (bass) - all residents of Hollocombe and co-founders of this club - gave us a well rehearsed set of three popular songs. Quite impressive.
Join our mailing list to get information on date, time, and location: