The Music Room - Live!
Our event in August 2014 was headlined by
The Boys from Melbourne Street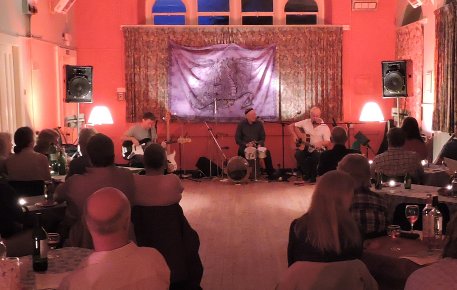 Self-penned songs which defy being labelled. Captivating, insightful, humorous. Oh well. Worth a try.
However you choose to describe it, they certainly gave us an hour-and-a-half of first-class entertainment, delivered with consummate skill and humour to an enthralled audience. Here's a sample recording taken from their performance:
More info on their website:
theboysfrommelbournestreet.com
The evening's entertainment also included...
Roholio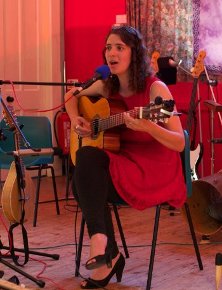 A gifted musician and songwriter - and what a voice! Here she is singing "When we're apart":
...and from Hollocombe...
The Hollocombe Trio
...who treated us to a varied selection of their favourite songs from around the world, including this one from Cuba: