The Music Room - Live!
Friday April 12th 2019
Variety Night Charity Fundraiser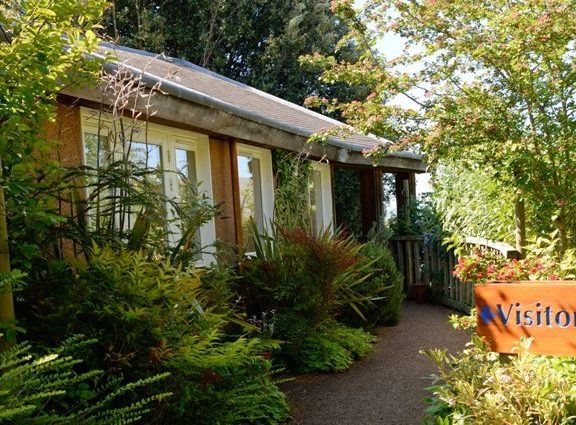 This event was one of our popular variety nights, and raised funds for cancer support charity 'Force'.
FORCE (Friends of the Oncology and Radiotherapy Centre, Exeter) became a charity in 1987 and has grown steadily ever since. In 2004, with over £900,000 raised locally, they opened a purpose-built Cancer Support and Information Centre on the Royal Devon & Exeter Hospital site. A £350,000 extension to the Centre was opened in 2012 (pictured), allowing them to support even more people affected by cancer.
FORCE has never lost sight of its origins and core belief that people deserve the best possible support and treatment, face to face and close to home. In 2014 they began providing services in Tiverton and Okehampton and in 2018 extended that outreach programme to include Honiton. They also fund the delivery of chemotherapy in all three towns.
They are also committed to improving patient care by funding research and innovation.
Appearing were:
Peter Shields
Silk & Strings Duo
The Briars Trio
Annie McGee & James Goodwin
...and the evening rounded off nicely with a fun 'mini-ceilidh' (barn dance) featuring
Holka! (with caller Mike Palmer)
---
Take a look further ahead for more great live music events from The Music Room.
---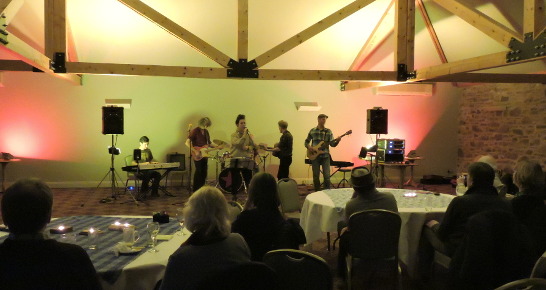 'The Music Room' is Hollocombe Music Club's movable live music venue featuring top quality musicians from across Devon. These events are on the 2nd Friday of most months, usually in The Waie Inn in Zeal Monachorum but sometimes in other venues. Details of forthcoming events are given above and elsewhere on this site, but to be sure you know what's happening when and where, please sign up for our email newsletter.