The Music Room - Live!
September 14th 2018
Alex Kumar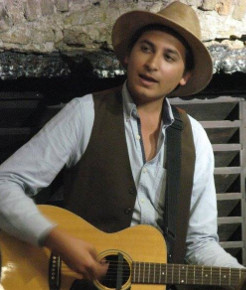 Back for a third time at the insistance of those who came to his performance last year, where he rose to a whole new level of excellence. Can he surpass himself again?
Also appearing will be:
The Dukes
Colin Wilson - guitar and vocals
Chris Billing - guitars
Colin and Chris have performed at The Music Room' before but not together. Colin is the leader of 'The Boys from Melbourne Street' and Chris appeared in 'The Julian Piper Trio'. Here they are as a unique blues duo which will entertain and enthrall.
...and starting the whole evening off we have:
Green Willow
Jacqueline Kenny (vocals and flute), Steve Symes (guitar), and Chris Knox (flute).
Venue: The Waie Inn, Zeal Monachorum, EX17 6DF
You can order food at the bar to eat in the restaurant from 5:30pm, or in the function room from 7pm. You are welcome to eat while listening to the music, so no need to rush.
Doors to the function room open at 7pm. The music starts at 7:30pm.
Well stocked bar with a range of excellent wines and a choice of real ales.
Donations: £6+ please (£3 under 18).
Accessibility. The function room is upstairs, but there is a stair lift available. Please ask a member of the bar staff for assistance. Once upstairs you'll find the bar and toilets are both easily accessed on the same floor and if you order food it will be brought to your table in the function room.
Take a look further ahead for more great live music events from The Music Room.
---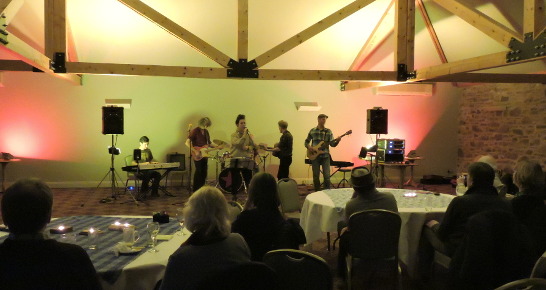 'The Music Room' is Hollocombe Music Club's movable live music venue featuring top quality musicians from across Devon. These events are on the 2nd Friday of most months, usually in The Waie Inn in Zeal Monachorum but sometimes in other venues. Details of forthcoming events are given above and elsewhere on this site, but to be sure you know what's happening when and where, please sign up for our email newsletter.