The Music Room - Live!
Saturday June 30th
Okehampton Festival of Food & Music
As an extra to our usual monthly events this year we are rolling out 'The Music Room Live Stage' at the Okehampton Festival of Food & Music. Appearing on our 'stage' in Red Lion Yard will be a host of excellent local performers including:
The Electroleles
The Boys from Melbourne Street
Panic Pete and the Roughbeats
All Bar One
...and many more.
The music starts at 10am and goes right through to around 3:30pm.
Free!
Venue: Red Lion Yard, Okehampton EX20 1WL
There will also be live music near St James Church, in the Museum courtyard, and in the Plume of Feathers.
There are many excellent businesses throughout the town offering refreshments, plus around 30 additional stalls. A great day out is definitely on the cards. It would be great to meet you there.
Here's the official programme:
Take a look further ahead for more great live music events from The Music Room.
---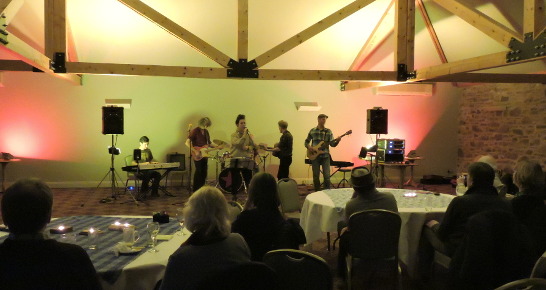 'The Music Room' is Hollocombe Music Club's movable live music venue featuring top quality musicians from across Devon. These events are on the 2nd Friday of most months, usually in The Waie Inn in Zeal Monachorum but sometimes in other venues. Details of forthcoming events are given above and elsewhere on this site, but to be sure you know what's happening when and where, please sign up for our email newsletter.